Largest University in World's Most Vibrant City
Located in the heart of one of the world's great cities, the University of Illinois at Chicago is a vital part of the educational, technological, and cultural fabric of the region.
About UIC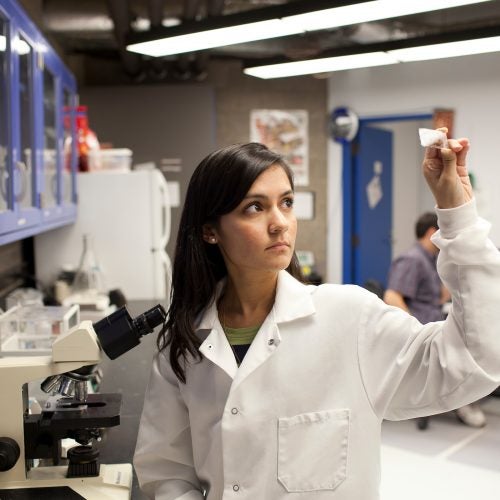 Chicago's Public Research University
Research at the University of Illinois at Chicago is re-shaping educational policy; developing cleaner, more sustainable energy; helping to make sense of today's vast amounts of computer-generated data; and driving economic development by moving research to practical application.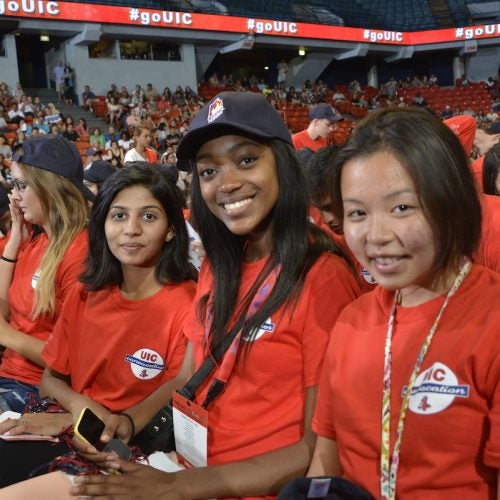 Value Diversity
UIC is proud to be recognized as having one of the most ethnically and culturally rich college campuses in America. Our welcoming environment and diverse student body engender deeper learning and provide new perspectives on life.

Programs
Outstanding programs range from the creation of new medical diagnostic techniques to turning carbon dioxide into fuel. You will find opportunities to pursue your interests in depth with researchers.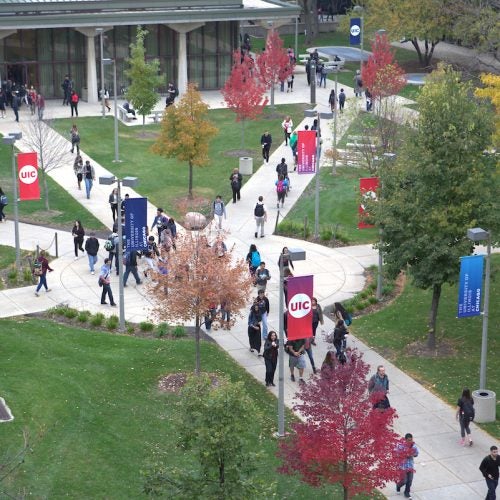 Life On Campus
With one of the most diverse student populations in the nation, University of Illinois at Chicago is dedicated to providing a welcoming environment for its students and fostering a sense of belonging.
Living On and Around Campus
With a diverse student body and a wide variety of activities on campus, it's easy to find a place to fit in and make memories that will last a lifetime.
Health and Wellness
As a UIC student, you have access to a wealth of resources to maintain a healthy body and mind. Students are required to be covered by a major medical health insurance.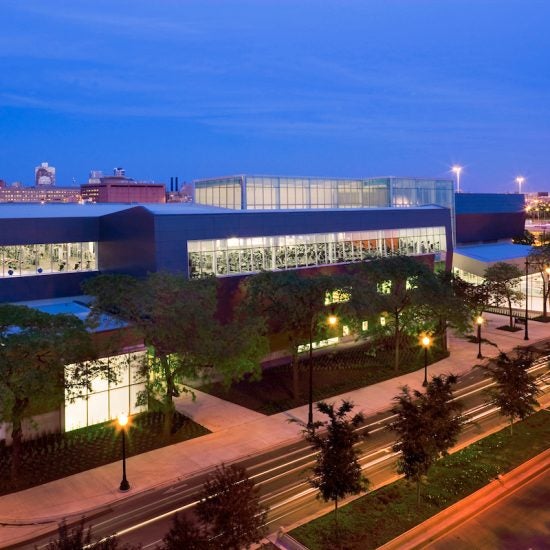 Campus Recreation
UIC's Student Recreation Facility consists of one huge Outdoor Field Complex which offers synthetic turf for outdoor sports. Students can also unwind and relax at the sauna or one of the campus pools.
More about UIC Recreation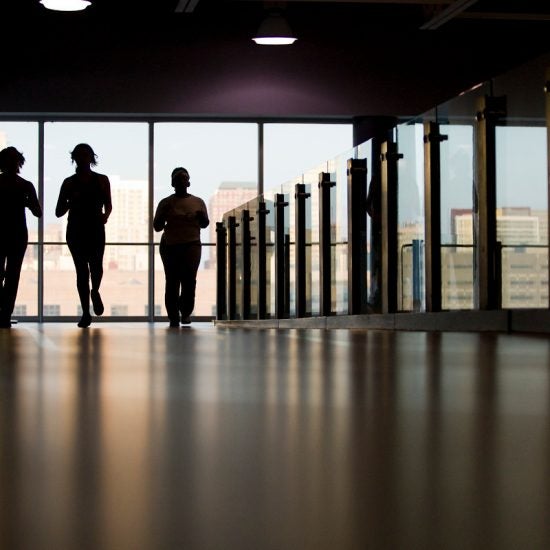 The Wellness Center
The Wellness Center provides a variety of resources to promote emotional, environmental, intellectual, physical, social and other dimensions of wellness
More about Wellness Center
Student Organizations
Student organizations offers benefits that you can take advantage of in and out of the classroom. UIC has organizations where you can build your network of contacts and get in touch with your community, professionally and socially. Few of such organizations are mentioned below: