Welcome to the University of Illinois Chicago!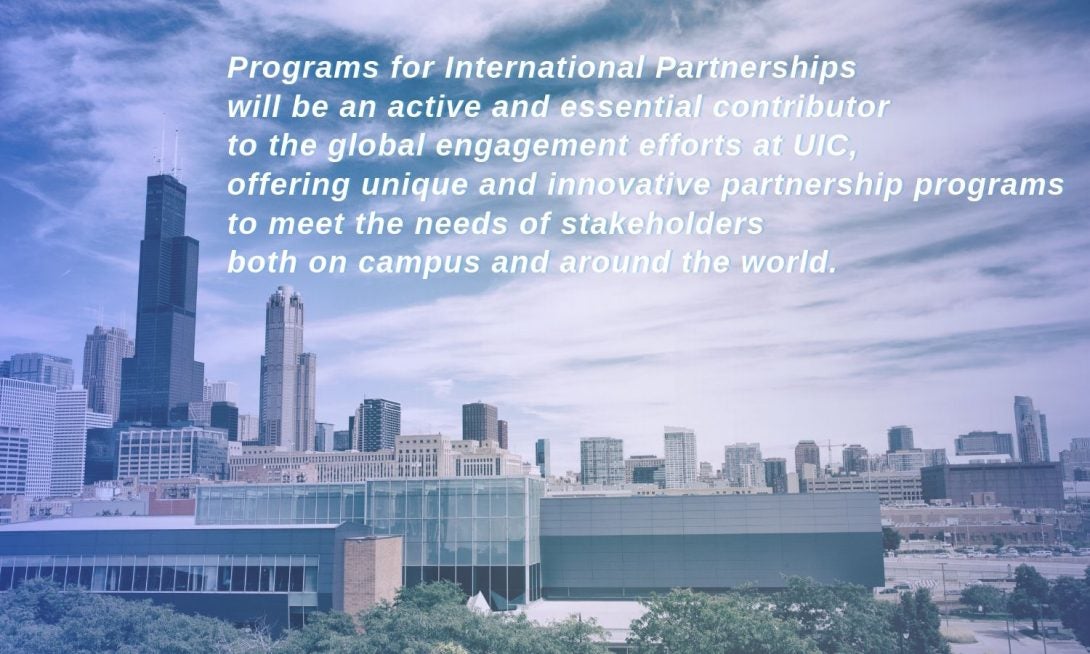 Since its inception in 1992, the Programs for International Partnerships (PIP)  has welcomed more than 10,000 international students and professionals to the U.S. Utilizing strong academics of the University of Illinois and its close ties with all levels of governments and professional organizations, PIP can customize degree and non-degree programs to meet the specific needs of groups of students, government officials, business and corporate managers, educators, and academic researchers.
We invite you to take advantage of the opportunity to meet your academic, professional, and personal needs through studying with world-renowned faculty, on an attractive campus within one of the most dynamic cities in the world, Chicago!